The biennial Symposium on Primary Breast Cancer in Older Women is taking place on Friday 4th March 2022. It is hosted by the University of Nottingham under the auspices of the International Society of Geriatric Oncology.
Faculty include Professor Kwok-Leung Cheung, Professor of Breast Surgery and Medical Education, and a NABCOP Clinical Steering Group member.
This one day event aims to help delegates develop an understanding around the support and management of older women with breast cancer.
For further information, please visit the event website.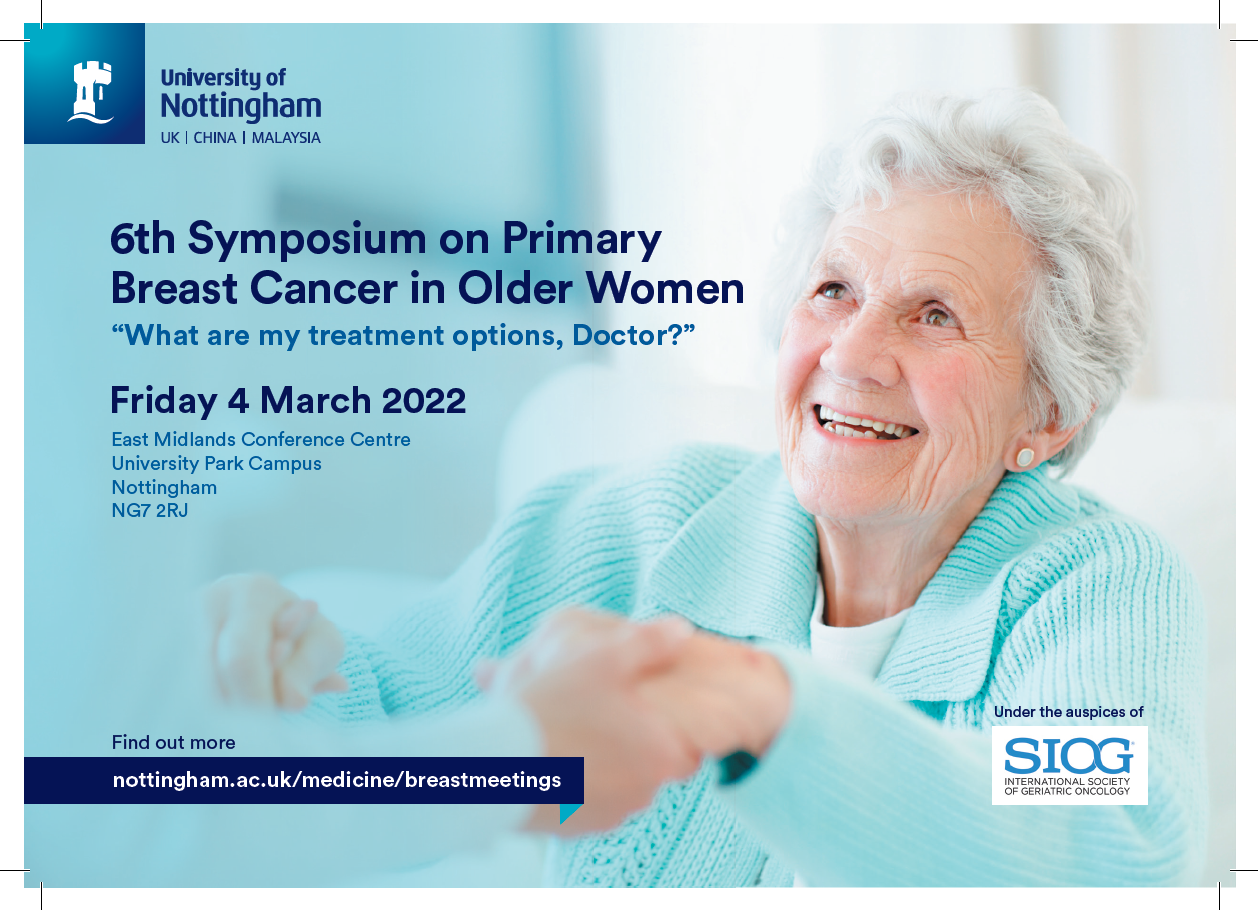 Published November 2021.