The National Audit of Breast Cancer in Older Patients (NABCOP) has been highly commended by the Richard Driscoll Memorial Award 2022, for an excellent patient involvement programme and co-produced resources.
The Richard Driscoll Memorial Award celebrates great public and patient involvement in the national clinical audit and patient outcomes programme (NCAPOP), and is presented to the HQIP commissioned programme that has been judged to have best demonstrated that they have meaningful engagement with patients, carers and families embedded in their work.
Feedback from the judging panel included:
The NABCOP is very patient-focused, with a well defined approach to patient engagement and involvement that has clearly thought about how to support a niche group of patients.
The co-produced clinic guide was specifically mentioned as a positive, as was the fact that live surveys were used to gather feedback on the impact and value of the resources.
The annual report, with a separate explainer report for patients and the public, is good.
Charities as well as individual patients have been engaged and involved.
The NABCOP's submission to the award is available on the HQIP website, or by clicking the image below.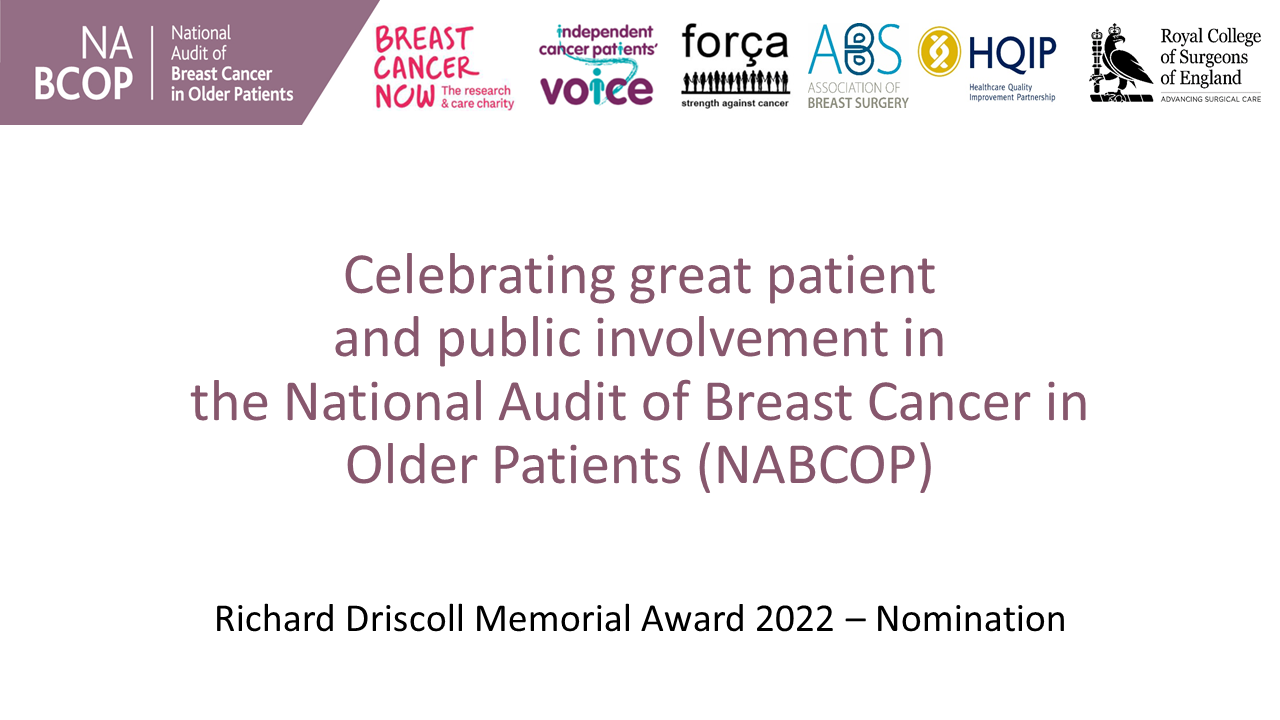 You can also find out about this year's winner on the HQIP website.